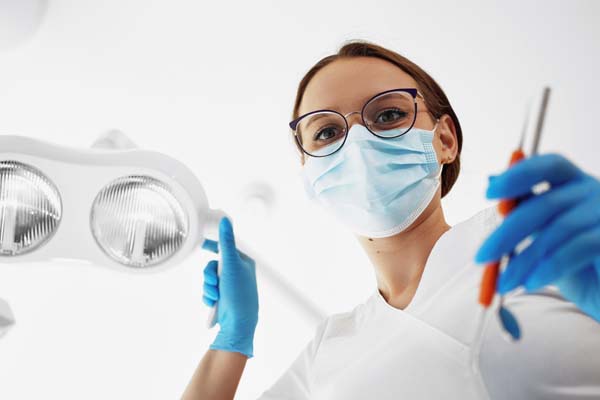 Preventive dentistry is for anyone interested in protecting their long-term dental and overall health. It is a branch of dentistry that focuses on treatments that help keep teeth healthy, such as teeth cleanings, fluoride treatments, and dental sealants. Preventive dentistry also includes simple things that you can do on your own to keep your teeth and gums healthy, like flossing and brushing.
Figuring out if you need preventive dentistry
The idea of not having to frequently visit a dentist due to issues like toothaches, tooth infections, or periodontal disease sounds good to many patients, so they should look into preventive dentistry. Taking good care of the teeth and gums also protects against health issues like osteoporosis, heart disease, and diabetes, all of which have been linked to periodontal disease, as reported in studies by the American Academy of Periodontology.
Preventive dentistry also helps with the early detection of cancer and can even prevent premature births and low birth weight. Things that patients can do to receive all these benefits include the following.
1. Brushing twice every day
Brushing teeth twice a day is the foundation of preventive dental care. Brushing reduces bacteria in the mouth and removes acids, food particles, and plaque on teeth. Plaque is a sticky film that forms over teeth and contains bacteria and acids that damage teeth. It calcifies into tartar when left on teeth for more than a day.
Brushing helps remove all these harmful things before they damage the teeth or turn into something worse, like tarter. Tartar also contains bacteria and the acids that they make, but it cannot be removed by brushing, making it worse than plaque.
For maximum protection, brush the teeth at least two times a day and consider brushing after every meal if the teeth are susceptible to tooth decay. The ideal time to brush is before going to sleep because that is when bacteria cause most of their harmful effects on teeth.
2. Floss daily
Flossing does the same thing that brushing does, but for the tight spaces that the bristles of a toothbrush cannot reach. Both actions are equally important to keep the teeth healthy. Brushing but not flossing still leaves teeth vulnerable to decay and gum disease and vice versa. Dentists usually recommend flossing at least once a day, preferably before brushing.
3. Use mouthwash
Mouthwash helps clean any areas in the mouth that brushing and flossing miss. Mouthwash infused with fluoride also helps strengthen teeth, reduce bacteria populations in the mouth, and freshen breath.
4. Drink plenty of water
Water helps remove acids and bacteria in the mouth and keep teeth and gum tissues clean, denying bacteria the nutrients that they need to create plaque and the acids that damage teeth.
5. Visit a dentist twice a year
Routine dental checkups are used to examine the state of a patient's mouth and to perform preventive treatments like teeth cleanings. These appointments can also be used to screen for health issues like oral cancer.
The rewards of preventive dental care are endless
Give us a call or visit our Florence clinic to learn more about how preventive dental treatments help to keep your teeth and gums healthy.
Request an appointment here: https://www.elitedentistrynky.com or call Elite Family & Cosmetic Dentistry at (859) 384-2999 for an appointment in our Florence office.
Check out what others are saying about our dental services on Yelp: Preventative Dental Care in Florence, KY.
---
Related Posts
April 7, 2017
Investing in preventative dental care with regular checkups will help ensure healthy teeth. Preventative Dental CarePreventative dental care occurs in our office and at home with proper dental hygiene. We can perform professional cleanings and examinations, …