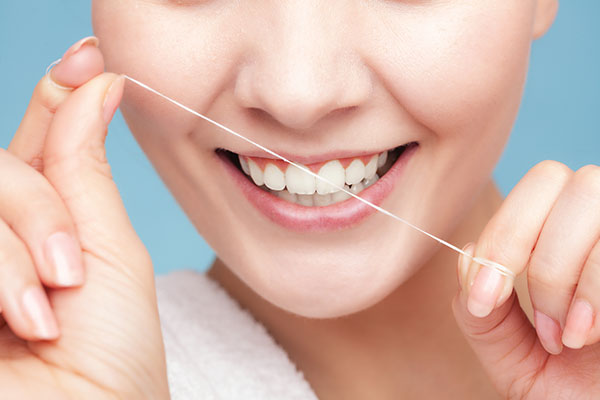 Many people underestimate the importance of maintaining good oral hygiene with at-home dental care. Dealing with dental health issues can go beyond causing issues in the mouth. Over time, dental problems can extend to other parts of the body. According to the Mayo Clinic, dental concerns such as gingivitis can eventually lead to larger health issues:
Cardiovascular disease
Diabetes that is hard to control
Preterm labor and birth
The significance of oral health on overall health should not be underestimated.
Caring for teeth
There are a few simple things that can keep teeth and gums healthy.
Brushing and flossing
The most basic step of dental care is brushing and flossing. Use a toothpaste containing fluoride, and choose a toothbrush that can reach all spots in the mouth. The toothbrush should be replaced every three to four months, according to the American Dental Association. It should be replaced sooner if an infection such as strep throat has occurred. Flossing teeth every evening will help eliminate food particles and germs stuck in between the teeth.
Regular office dental visits when possible
Visiting the dentist will help maintain proper oral hygiene. A dentist can provide a deeper and more thorough cleaning and can remove some of the stains stuck on the teeth as well. Furthermore, a dentist will be able to inform the patient about any dental issues, such as a cavity or gingivitis, that might be of concern. Because of the current quarantine situation, there may be available alternatives to an in-person dental check-up
Dental aids
Other dental aids can also help maintain a clean and healthy mouth.
Mouthwash
Rinsing with mouthwash after a meal or immediately after brushing can further eliminate bacteria in the mouth. It can also freshen breath and clean the teeth. Make sure to find one that offers antibacterial properties to ensure that it is effective at cleaning the mouth.
Electric toothbrushes
While any toothbrush should have the ability to remove the plaque and bacteria from the teeth and gums, people may have more luck with a battery-powered toothbrush. Electric toothbrushes can spin in multiple directions and move at a fast rate, taking a lot of work out of brushing teeth. This can make for more thorough and effective cleaning for the average user.
Tongue cleaners
People may not think about it, but the tongue can harbor a great deal of bacteria. A tongue cleaner can help improve oral hygiene by scraping off the residue on the surface of the tongue. This can lead to a fresher and cleaner mouth. Tongue scraping can be done at any time, but it is most beneficial when done at the end of the day.
Water flossers
Some people choose to use a water flosser, or oral irrigator, instead of traditional flossing as a way to remove food and other debris from the teeth. The pressure of the water can be more powerful than floss, which may make it more thorough.
Conclusion
Oral hygiene should be taken seriously in order to maintain overall health. Basic daily care can aid in keeping the mouth clean, and dental aids can remove additional plaque and bacteria from the mouth.
Request an appointment here: https://www.elitedentistrynky.com or call Elite Family & Cosmetic Dentistry at (859) 384-2999 for an appointment in our Florence office.
Check out what others are saying about our services on Yelp: Read our Yelp reviews.
---
Related Posts
June 2, 2022
Periodontics is a broad term that encompasses a wide range of treatments and procedures related to periodontal, or gum, health. If a general dentist has diagnosed gum disease, they will recommend the …