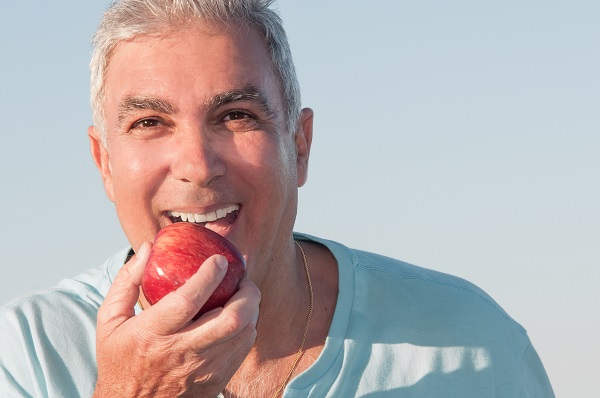 The placement of a dental implant restoration is done to complete the process of replacing a missing tooth with an implant.
The first stages of getting implants include determining each patients' eligibility and surgically placing implants. The patient then waits up to six months while bone tissues around the implant fuse with it through a process called osseointegration.
Avoiding things that can hinder the healing phase that comes before a dental implant restoration is placed on the implant lowers the risk of complications after implants are surgically inserted. This article outlines a few things patients can do to ensure their implant is successfully integrated with their jaw.
Recovery before Dental implant restoration placement
Here are some simple things patients can do to speed up the recovery process after getting dental implants:
1. Rest and relax
General dentists recommend lots of rest after dental implant placement. It is best to take some time off work or school to allow the entire body to rest. The installation of dental implants requires oral surgery, and it puts stress on the body.
2. Use ice and cold compresses
One of the essential recovery tips for after dental implant placement is to use ice and cold compresses. Ice packs and cold compresses can help reduce swelling and inflammation that may occur near the injury. They also help to alleviate pain and discomfort. Alternate between 15 minutes of the cold compress being applied and 15 minutes off.
3. Adjust to a soft or liquid diet
The patient's mouth is likely to be sore for the first few days after the surgical placement of an implant. Additionally, the tooth that was worked on should not have any stress put on it like the bite forces experienced when chewing. Stick to a liquid-based or soft-food diet for a couple of days while the restoration heals. Examples of foods that are safe to consume during recovery include the following:
Soups
Smoothies
Soft fruits or steamed vegetables
Ice cream or popsicles
Mashed potatoes
Hard or sticky foods can do severe damage to the dental implant. While it may be tempting, it is best to avoid these types of foods at all costs, at least for a couple of days.
4. Be gentle
Dental implants are fragile immediately after installation, so try to be gentle with the area around the surgical site. Avoid touching the implant to ensure proper healing takes place. Also, avoid strenuous activity to reduce the risk of an injury to the area.
Follow these steps for a smooth recovery
Dental implants are highly recommended when it comes to replacing missing teeth. These prosthetics help prevent jawbone deterioration, and they provide a missing teeth solution that is virtually as good as natural teeth.
Have more questions about the recovery process? Give us a call or visit our Florence clinic to set up an appointment with our dentist.
Request an appointment here: https://www.elitedentistrynky.com or call Elite Family & Cosmetic Dentistry at (859) 384-2999 for an appointment in our Florence office.
Check out what others are saying about our dental services on Yelp: Dental Implant Restoration in Florence, KY.
---
Related Posts
July 5, 2022
A dental implant restoration is a great way to restore or replace teeth that are in bad shape or completely missing. Dentists provide different kinds of dental restorations to adult patients who …