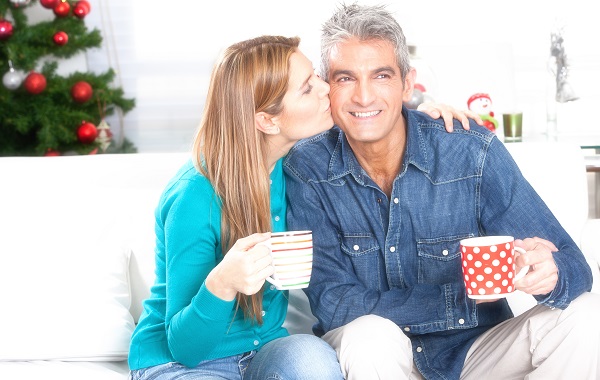 Your family dentist can tell if you are a coffee drinker by looking at your teeth. Coffee causes unsightly stains that can hurt your smile. Fortunately, there are some tips you can follow to reduce stains and prevent some other issues that coffee causes.
Tips to reduce coffee stains on teeth
1. Add milk
The darker the coffee is, the darker the stains will be. A family dentist will recommend adding some milk to the coffee to dilute the color. Milk does more than simply dilute the color. Milk that is high in protein binds to stain-causing polyphenols in the coffee and prevents them from attacking the teeth.
Animal milk is much more effective at preventing stains than soy and other forms of milk. Milk that is not derived from animals does not contain the same type of protein, so it is not as effective at fighting against stains.
2. Brush after drinking
It takes some time for coffee to stain the teeth. Therefore, brushing immediately after drinking a cup of coffee is a solid line of defense against stains.
Sometimes it can be difficult to brush when at work or on the go, so those who cannot brush right after consuming coffee should rinse their mouths out with water. This is not as effective as brushing, but it will help wash the coffee off the teeth. Gargling with mouthwash is also an option. This is quick and easy to do, even while at work, and can also freshen your breath after coffee.
3. Drink through a straw
Coffee cannot stain teeth if it does not come into contact with them. It might seem unusual, but drinking coffee through a straw makes it easier to avoid stains. It takes some getting used to, but over time, it becomes second nature to coffee drinkers.
4. Drink water in between sips of coffee
Water has the power to wash the acids out of the mouth. Alternating sips of water with sips of coffee can cut down on staining. Squishing water around the mouth is also helpful.
5. Use whitening products
Whitening products can also help prevent stains. Whitening strips and toothpaste are both options. In addition, people can opt for a whitening treatment from their family dentist.
However, those who continue to follow the same behaviors after the whitening treatment are unlikely to get lasting results. People must follow the other tips listed above or the coffee will stain the teeth once again.
Fighting back against stains
Coffee is likely a part of your daily routine, and you do not have to give it up completely. However, consider lightening the coffee, brushing after drinking and consuming the coffee through a straw. Your family dentist will also recommend alternating with water and looking into whitening treatments if necessary. You might still experience some staining if you follow these tips, but it should help reduce stains over time. Talk to your family dentist if you need more information on how to avoid coffee stains on teeth and keep your smile sparkling.
Request an appointment here: https://www.elitedentistrynky.com or call Elite Family & Cosmetic Dentistry at (859) 384-2999 for an appointment in our Florence office.
Check out what others are saying about our dental services on Yelp: Family Dentist.
---
Related Posts
December 9, 2021
Looking for a family dentist? A family dentist is a dental professional who provides their patients with the educational services they need in order to experience good oral health. Learning some …